Our 2017 jurors–Deborah Douglas (MIT Museum Curator), Richard Zauft (Dean of Lesley University College of Art and Design), and Boston Sculpture Gallery artists Nancy Selvage and David Lang–met Wednesday, March 15. Richard hosted us by his office at the Lunder Arts Center.
The jurors reviewed 19 works, of which nine are new, one combines old and new, five raced in previous PSR races, and three are legacy works from the 1980s. The jurors accepted 15 works. Four teams may resubmit their pieces by April 21, three with working prototypes. The final field will be announced at that time.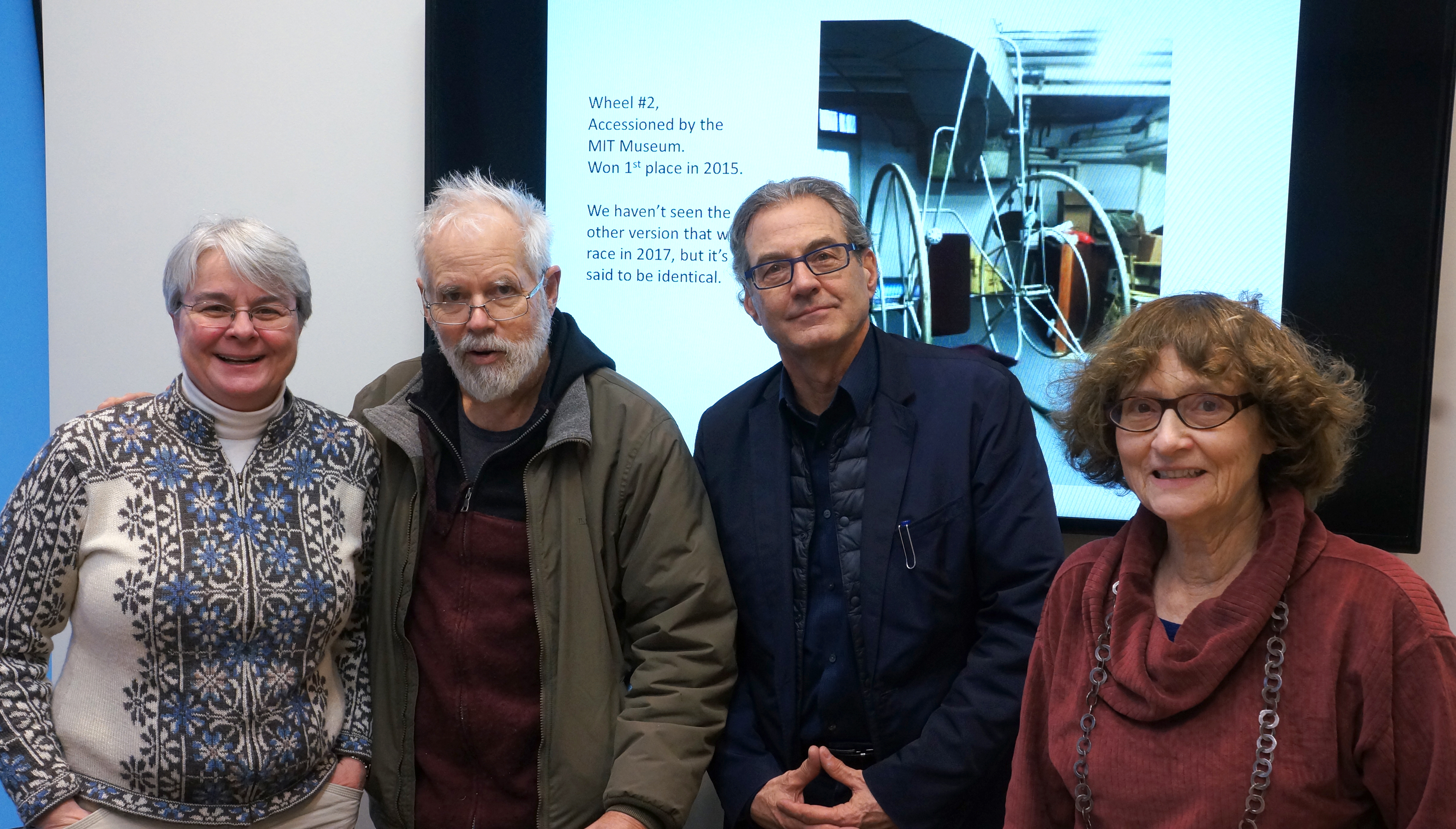 The Jurors at LUCAD: Debbie Douglas, Richard Lang, Dean Richard Zauft, Nancy Selvage.
Please see ABOUT OUR JURORS for more images and bios.