This took place during the 2015 Cambridge Science Festival (Herold images)
People's Sculpture Racing kicked off the 2015 Cambridge Science Festival with a teen sculpture building workshop, Saturday, April 18. The course was taught by People's Sculpture Racing Team Members Jeff Del Papa and William Turville (see bios in the About/Who We Are section).
Here's the description on the Science Festival site: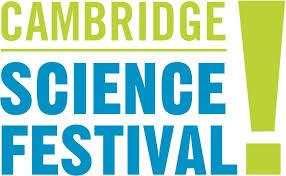 Workshop: Sculpture Racing (12-4:30)  Get ready to design and build your own racing sculpture! Sculpture Racing is a climactic intersection of art and engineering, in which racers push, pull, or pedal wheeled artworks. Learn sculpture racing history, engage in artistic brainstorming, and learn about design basics and the challenges of making wheeled vehicles. Design and initial construction will take place within collaborative teams. Finish off your piece and return to the MIT Museum on Sunday, April 26, to exhibit your handiwork! Middle school teens should be accompanied by an adult to help guide the use of tools and materials (minimum one adult with three teens).Images & video to be posted soon!