A whirring bee, a supercharged bubble-frothing rocket, The Big Dipper, the mysterious Freemason pyramid, a tremendous pig–these new (or improved) sculptures whizzed along around the Olympic soccer field at Danehy Park April 23 in the second annual Community Sculpture Race. They were joined by past champions Dizzy the Cat and Hatching in the 1/2 mile race. First place was Team Mud with The Pig. The Fornasaro Family took second place with their newly bubble-powered Planet Express 2.0, and the Schainker-Frehywot Family took third place with Beeline to the Finish Line.
Images are by Andrew Held and Tye Martin. (Featured image by A. Held.) Link to more images. Some of the works were developed by the artists at David Lang's studio. See workshop images here.

Before the flag. Held image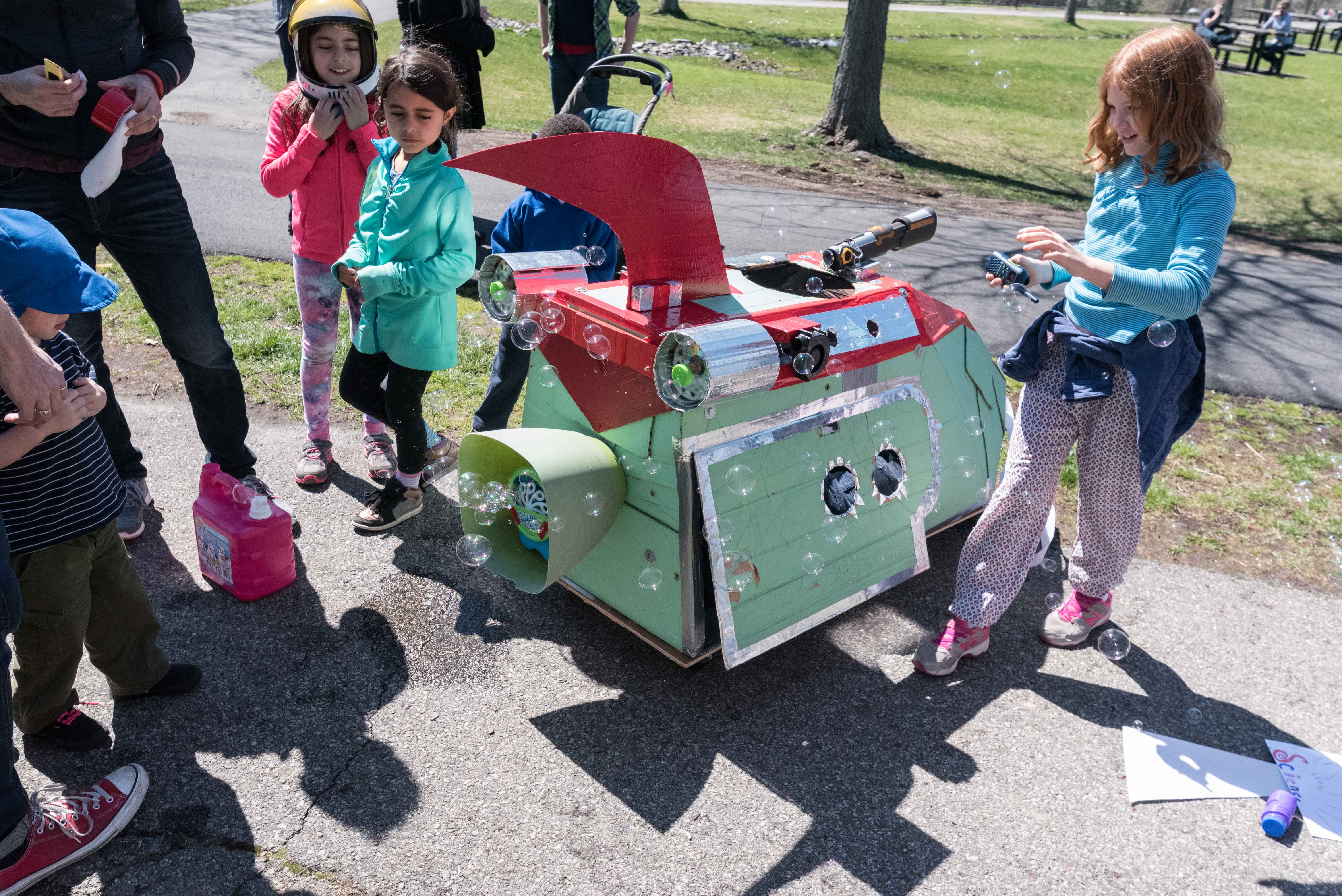 Planet Express 2.0. Held image.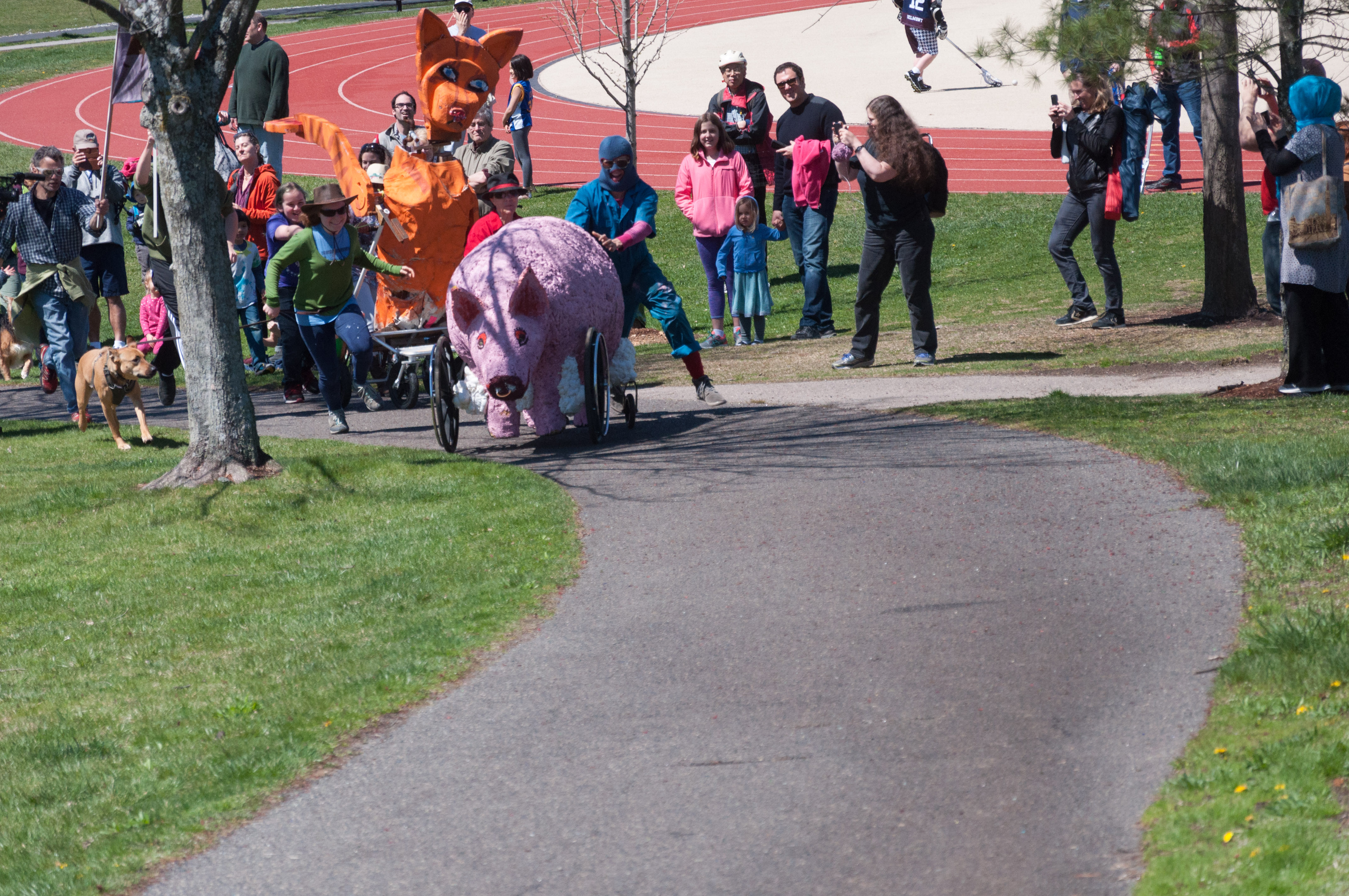 The Pig veers right, blocking Dizzy the Cat! Martin image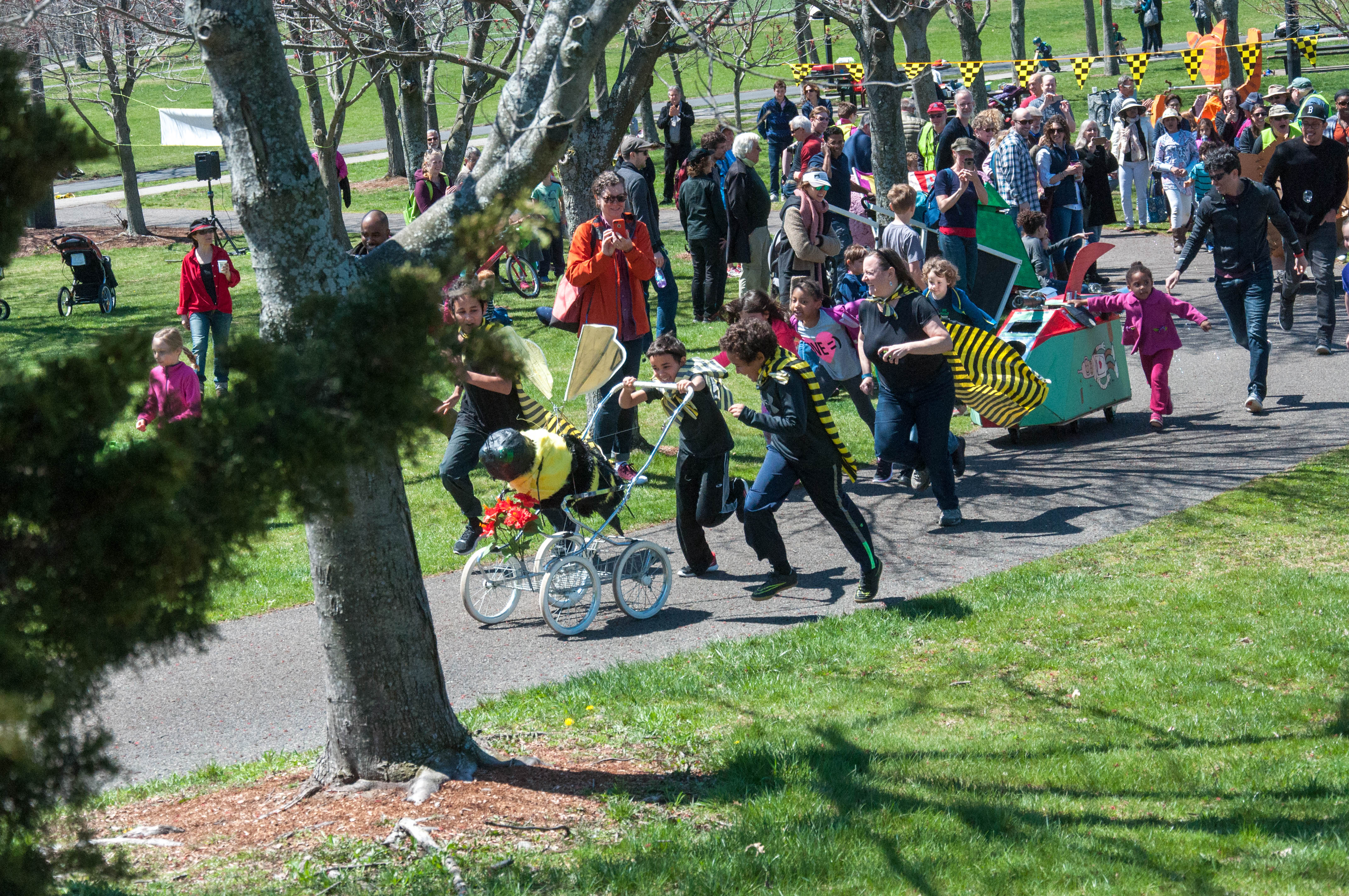 Beeline followed closely by Planet Express. Martin image.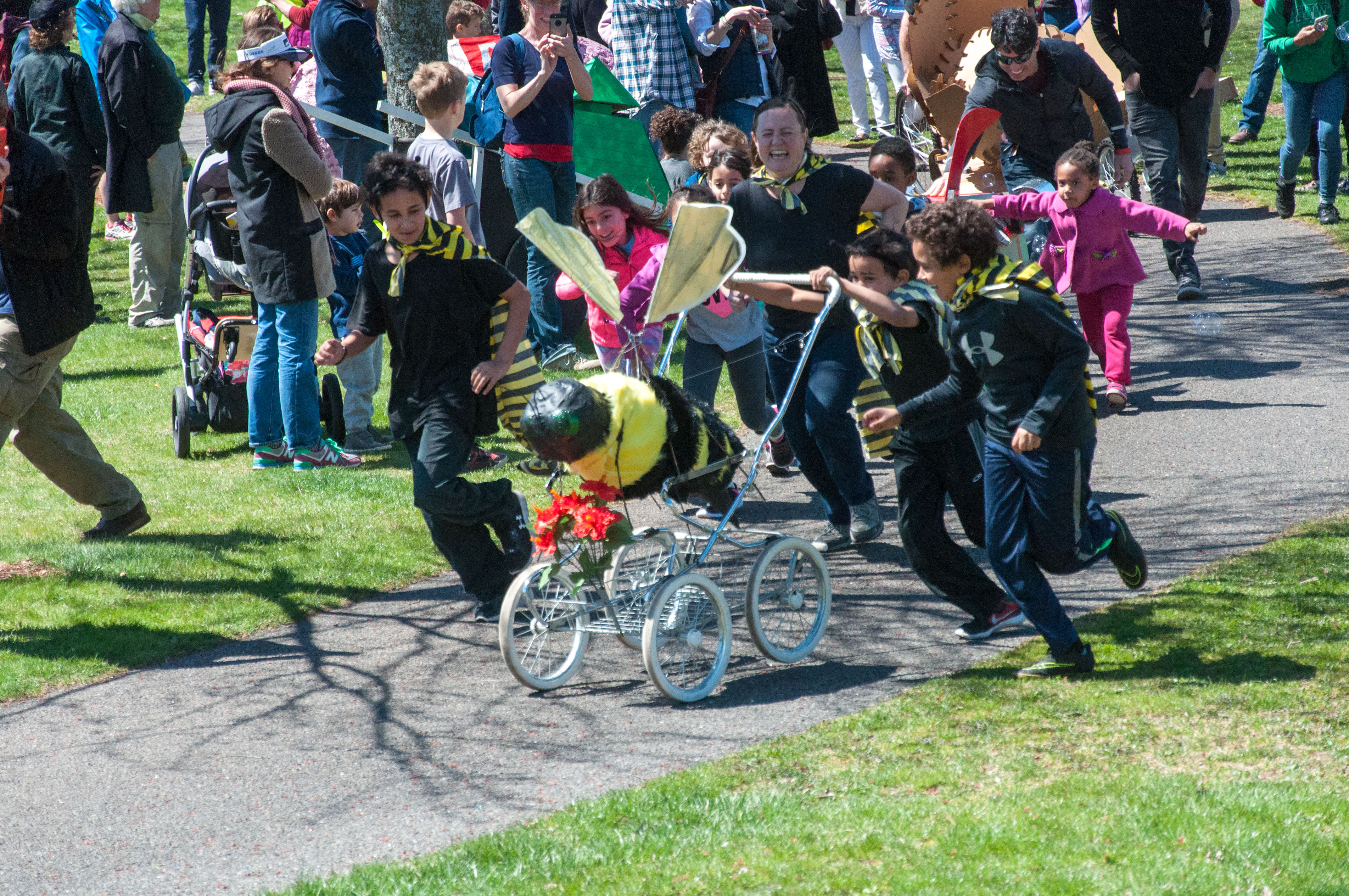 Beeline. Martin image.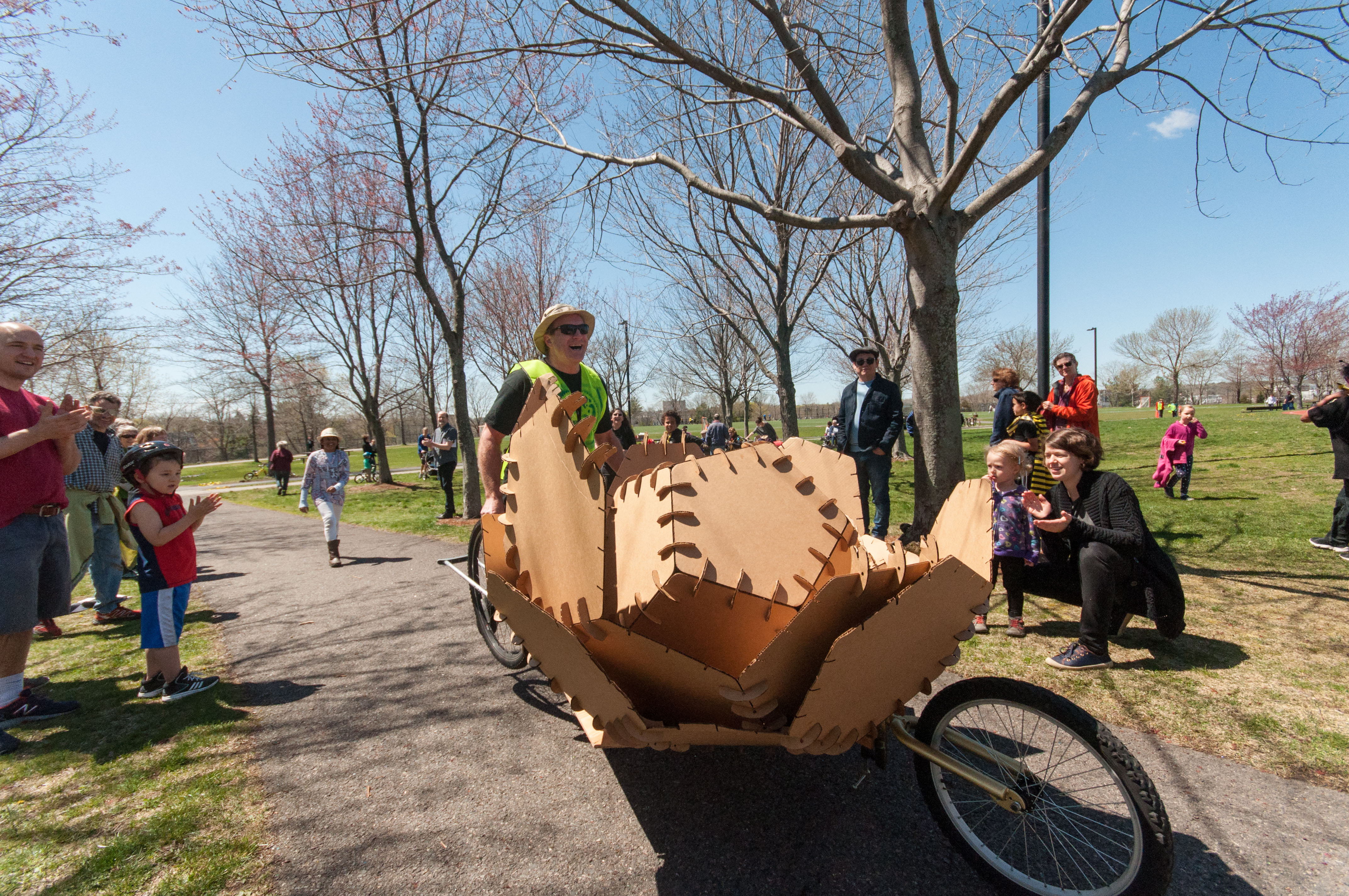 2016 River Festival Champion Hatching nearing the finish line. Martin image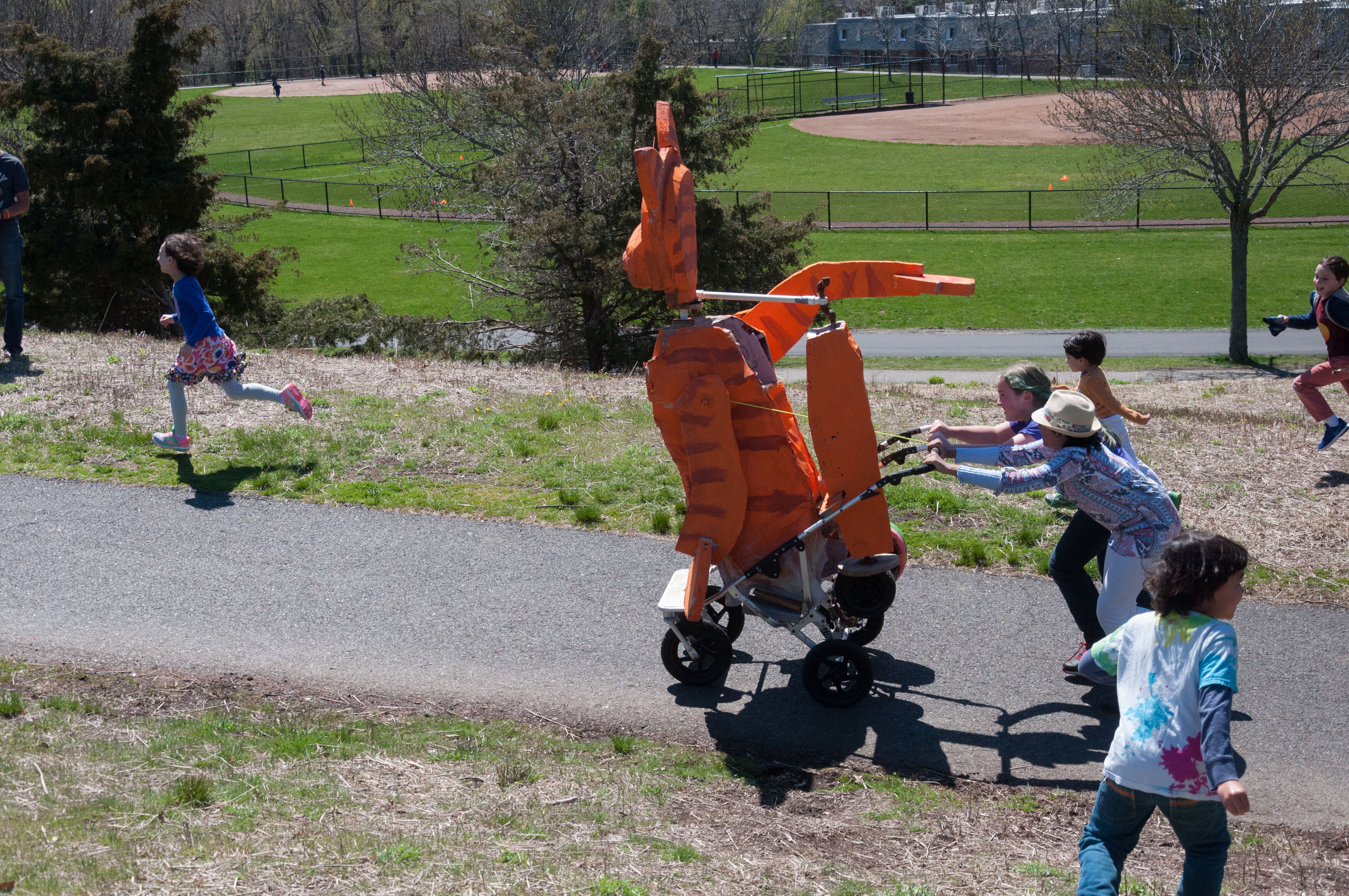 Dizzy the Cat. Martin image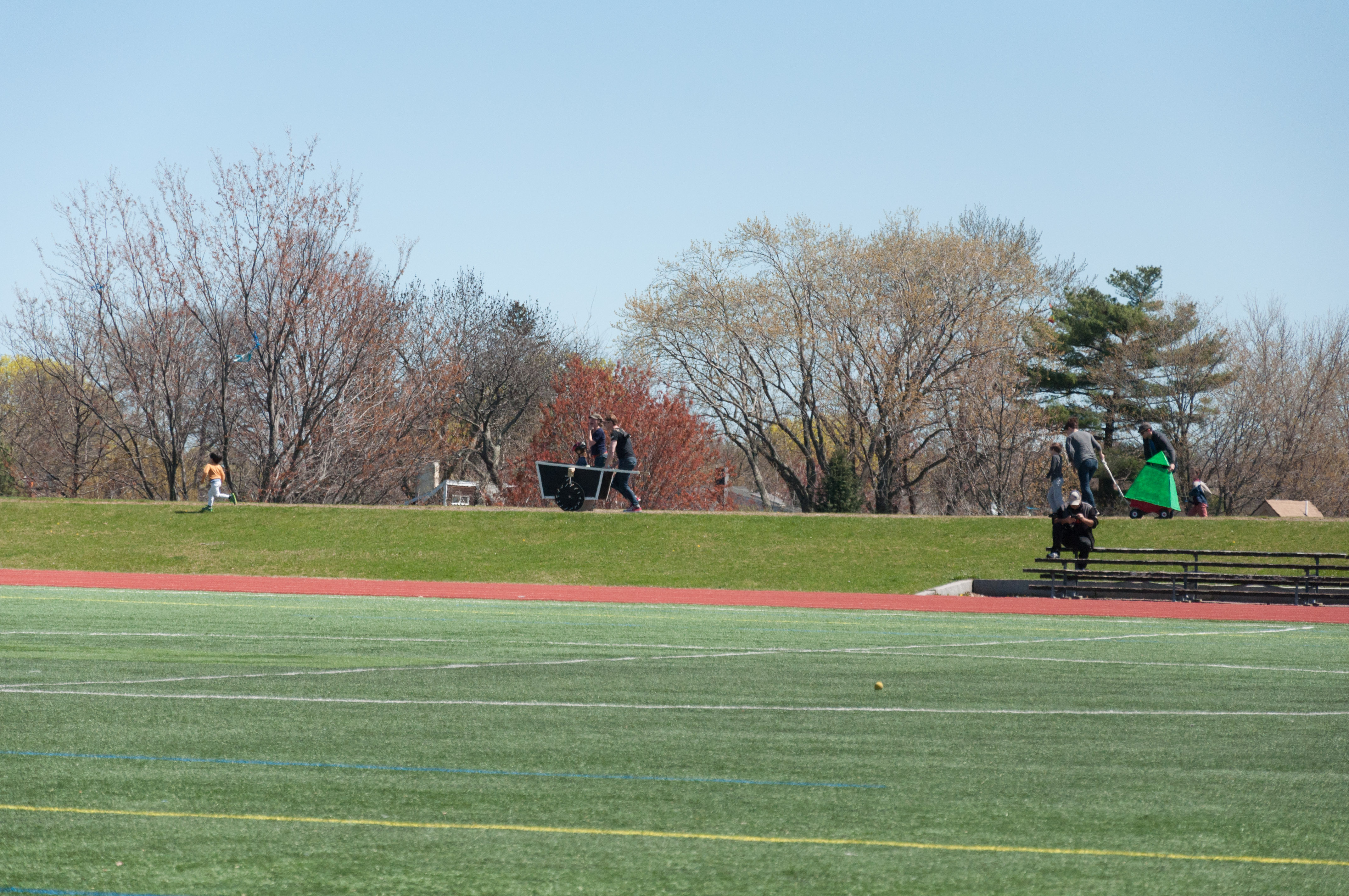 Ursa Major, Twinkle Minor leads The Dollar. Martin image.

The Dollar. Held image