Great thanks to the behind-the-scenes crew!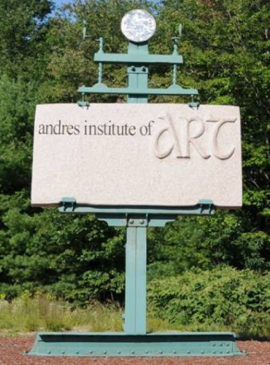 FRIDAY
The day before the race was very busy for the team! We picked up two works from the Andres Institute of Art–a magic mountain of sculpture and a sculpture teaching center just across the border in New Hampshire. The Institute is directed by John Weidman, one of this year's jurors, who lent the race one of his sculptures and a work by one of his students.
Next, we picked up Bill Wainwright's Wheel #1 in Allston, kindness of Clara Wainwright. Our use of it was made possible by Clara, and also Ross Miller and Stuart Cody, who brought the work up from storage, and by Lew Weitzman, who made transporting the work from Allston to Central Square possible. Douglas Hayden made his garage and garage driveway available just a few blocks from the race site. Doug has contributed his space before: we were able to all give an affectionate pat to BiblioBurro, who is spending his retirement from sculpture racing in Doug's garage.
Later in the day, PSR Chief Engineer Jeff Del Papa arrived with Race Day supplies and Dizzy the Cat, which he assembled in Doug's driveway.
SATURDAY
Saturday, the Race Day Team Arrived–PSR Team Member Daniel Rosenberg, David Eggers, Peggy Kutcher, and David Dunne.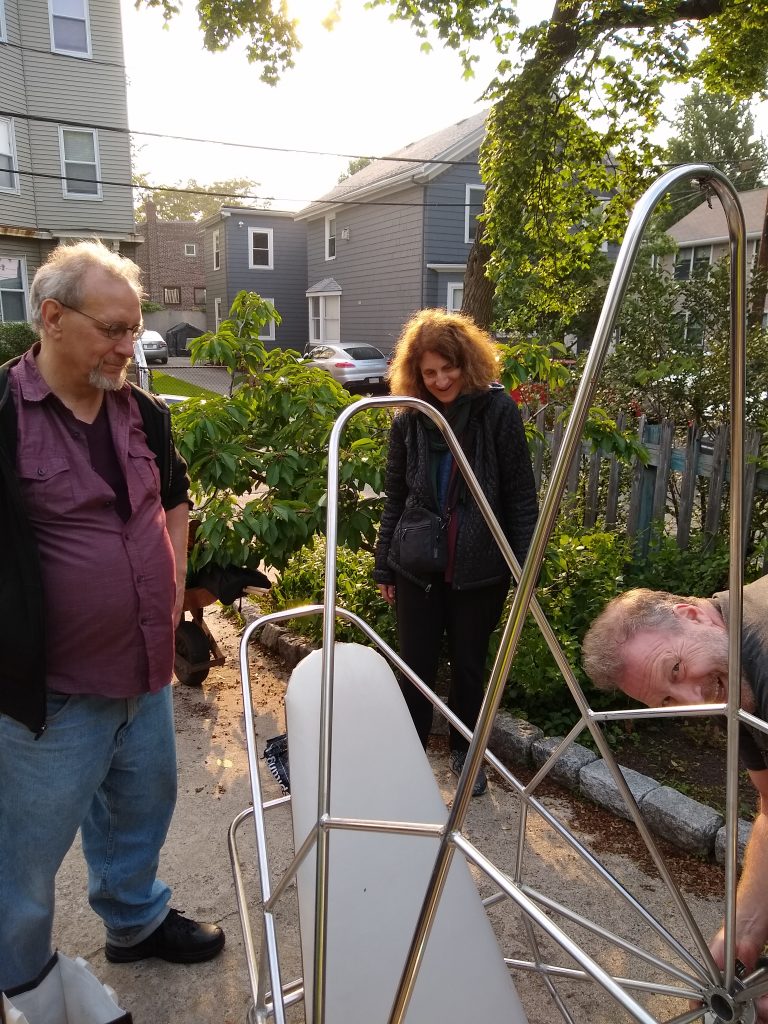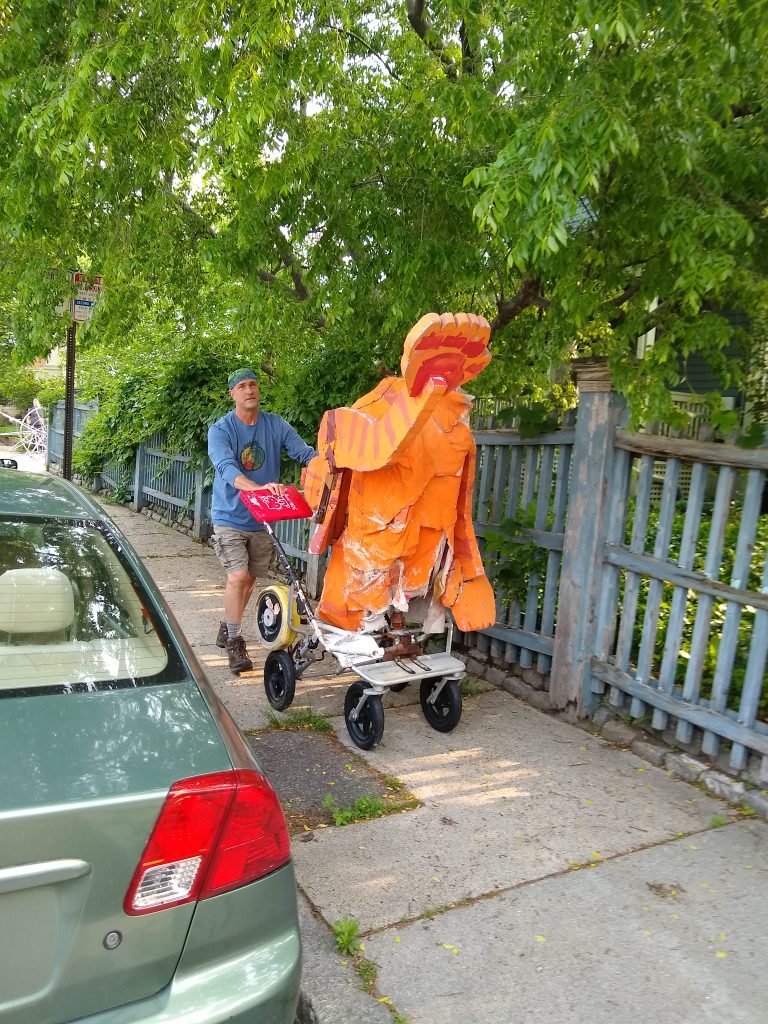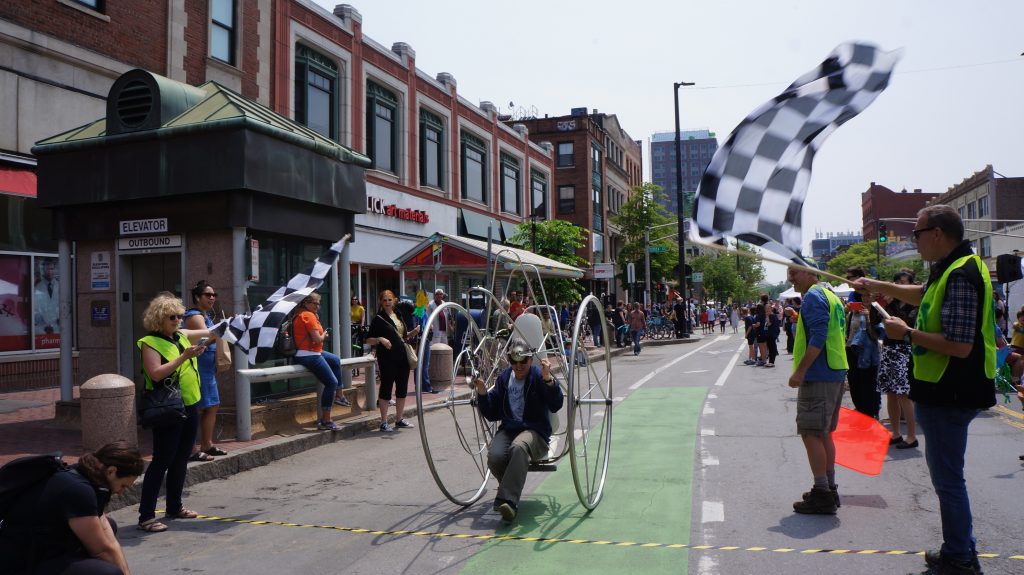 Shortly thereafter, Emily Bridgham and Nicholas Herold arrived to be take on their role as Race Managers (starting, timing, and ending the race), followed by Nat Herold and others who volunteered as flaggers/race marshalls.
Just before the start of the race, Reid Drum arrived with the trophies. Drum is a MassArt Faculty member, who manages the school's foundry. He was also one of the jurors, along with John Weidman and Mags Harries.
We thank all of the above, and also those who joined the race as designated sculpture racers, including PSR Team Member Drew Wallace, and Joy Wallace and son (racing Dizzy); Ron Newman (racing Wheel #1); and two great anonymous volunteers who raced The Grand Dame of Andres, and The Winged Commuter.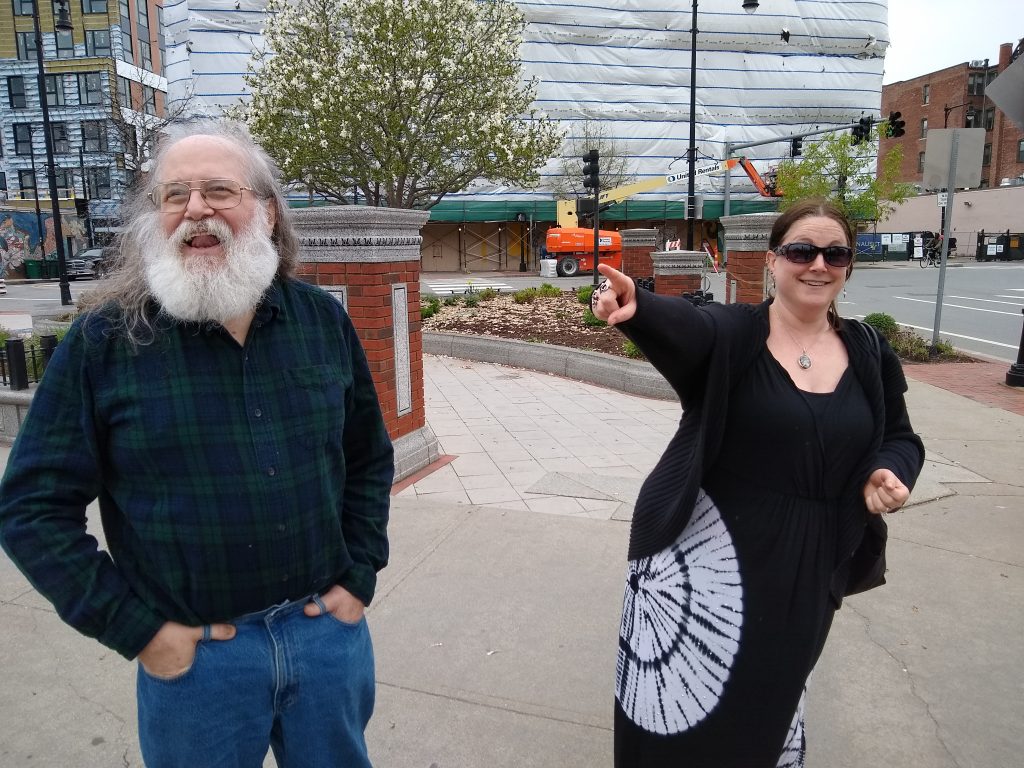 Last but not least, we thank all of the racers, the spectators, and the fabulous folks at the Cambridge Arts Council, and especially Public Programs Director Julie Barry, for inviting us again this year, and making everything possible.