Everything takes place in the middle of Central Square and along Massachusetts Ave, beginning at 11 AM. Starting at Prospect Street, The People's Sculpture Race will cascade down Mass Avenue (towards the fire station and MIT), turn around at Sidney Street, then return to Prospect St. (See red lines on the map.)
The 6/10 mile race will be followed by presentation of trophies made by artist Drum Reid of Mass Art and students, and an ensuing Exhibition at Carl F. Barron Plaza (red circle on map) at the corner of Prospect and Massachusetts Ave.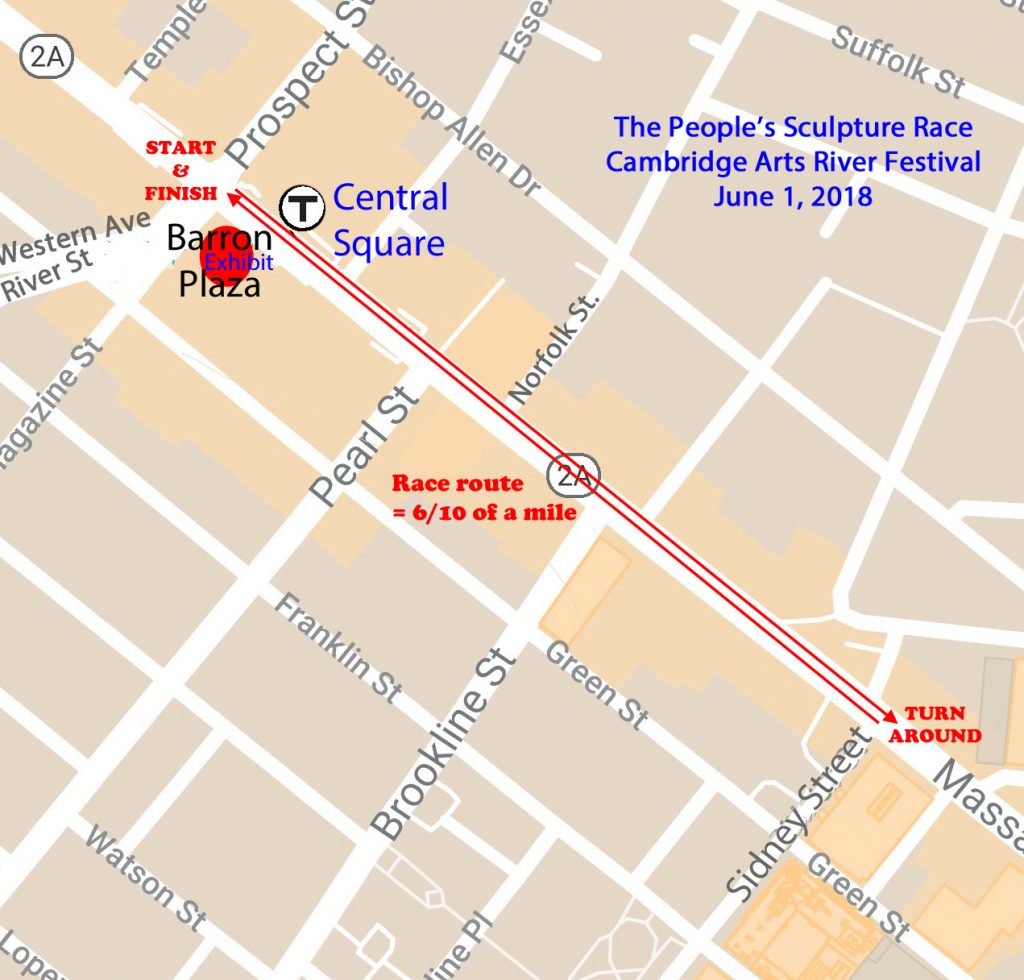 The exhibit lasts until at least 4 PM, when some sculptures may follow a Mermaid Parade down Mass Ave, then take a right onto Sidney Street. Some racing sculptures (who don't join the Mermaid Parade) will be in the Plaza until as late as 6 PM.